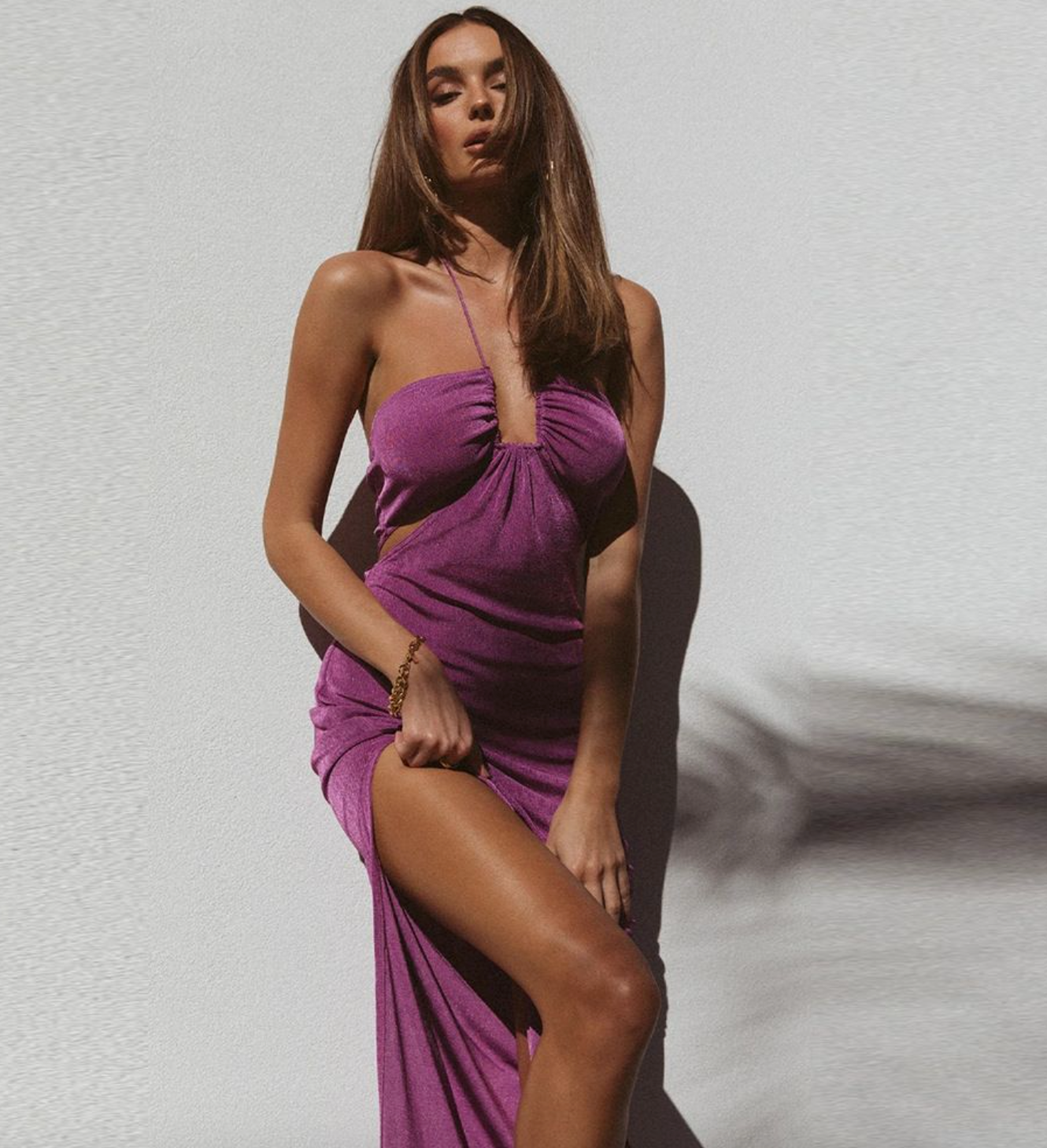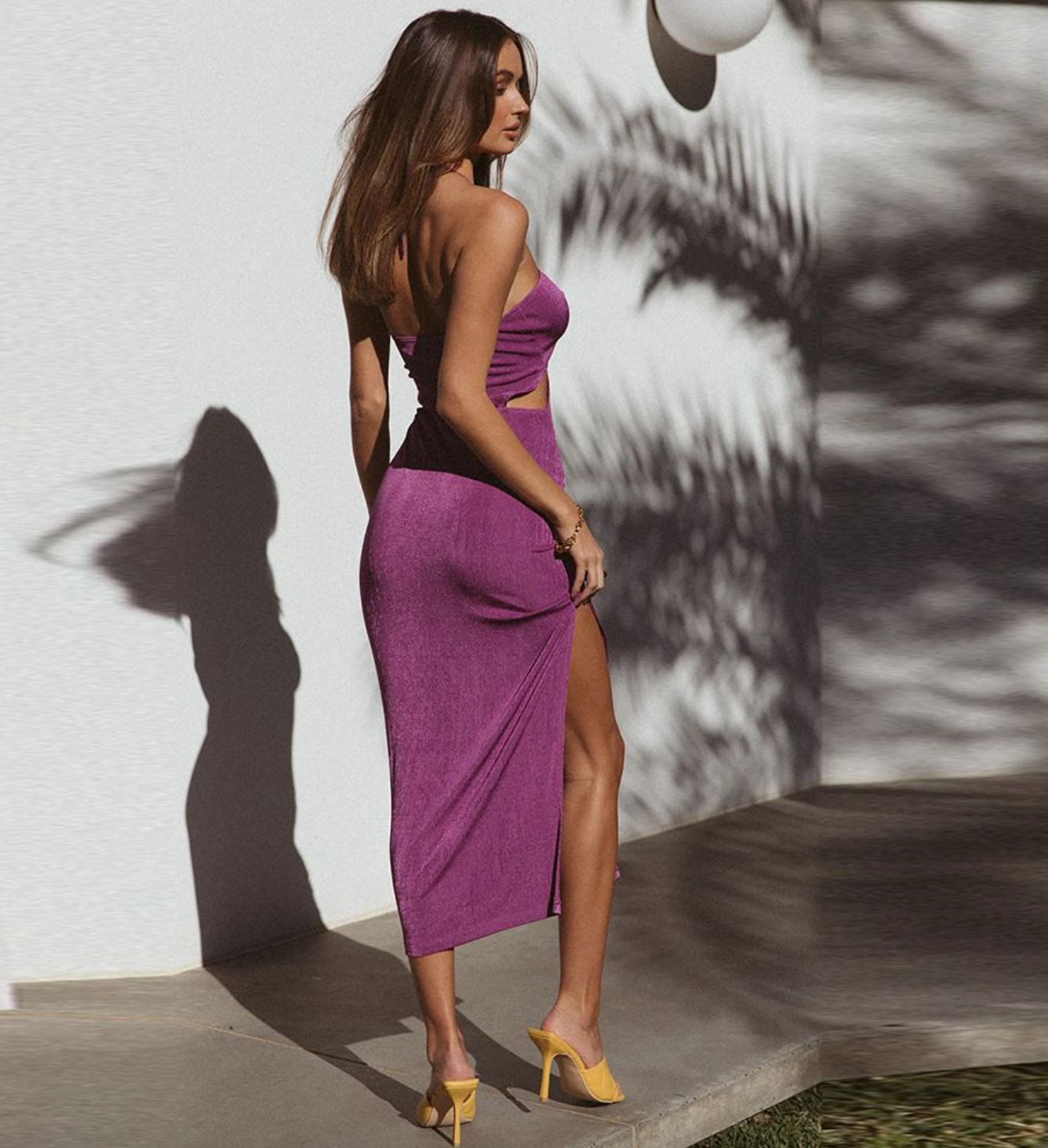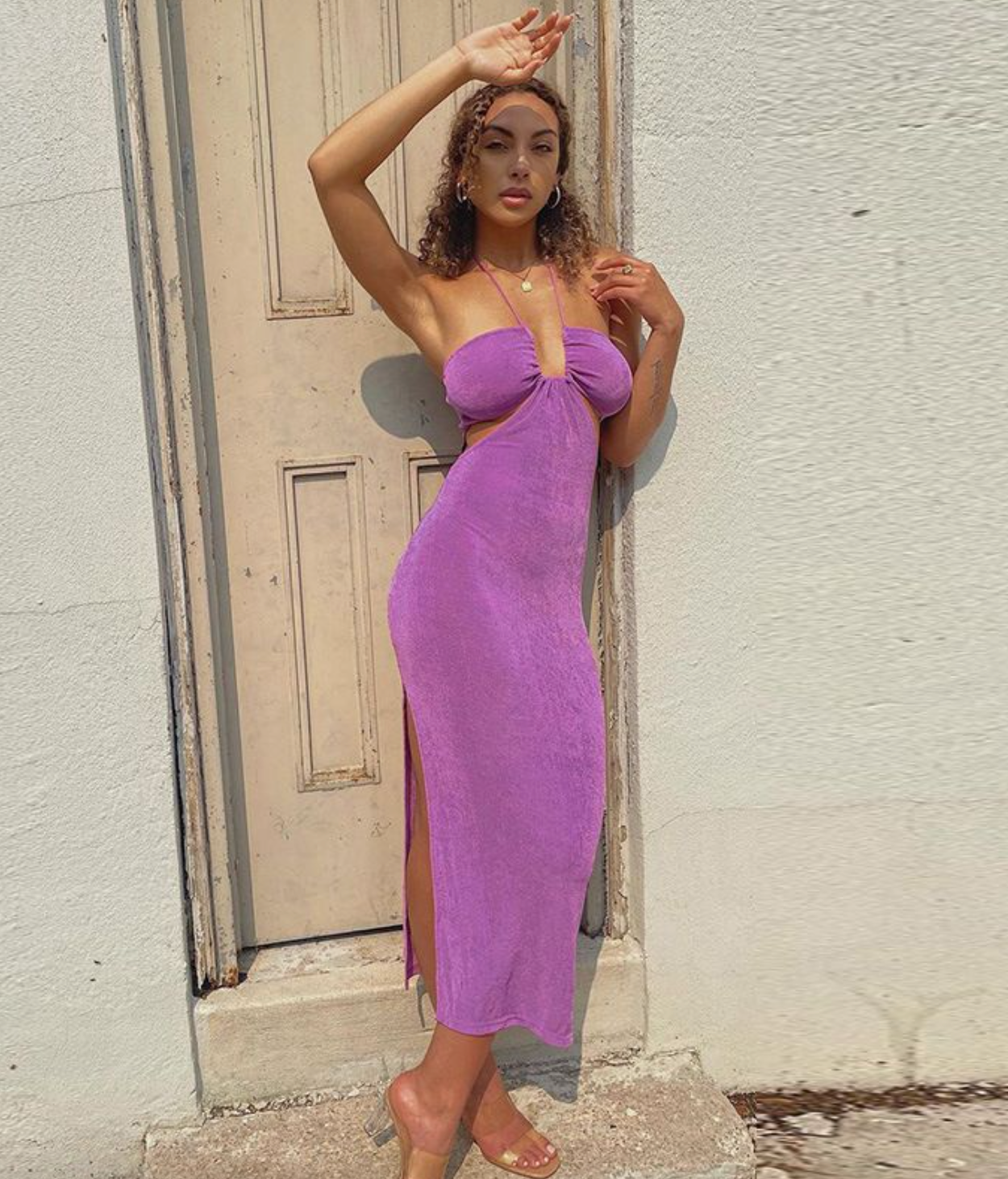 Modern Day Muse Midi Dress
Description
Elevate your style in our eye-popping 'Muse' Dress. 

Both figure-flattering and fierce, this is the ultimate wardrobe trophy piece. Crafted in a polyester-synthetic fiber blend, this deep purple psychedelic dream of a dress perfectly captures the spirit of adventure and is extremely fun to wear.

For high octane drama team with killer heels and a dramatic eye.